Post by jane on Apr 25, 2019 2:35:26 GMT 1
"my dear President of the Republic of South Sudan," a little boy began, "I want my country South Sudan to be free from
,War
Hunger
Diseases
tribalism
I want to stay in a country where there is Peace and harmony."
By Solomon Atem Akech from Primary (7)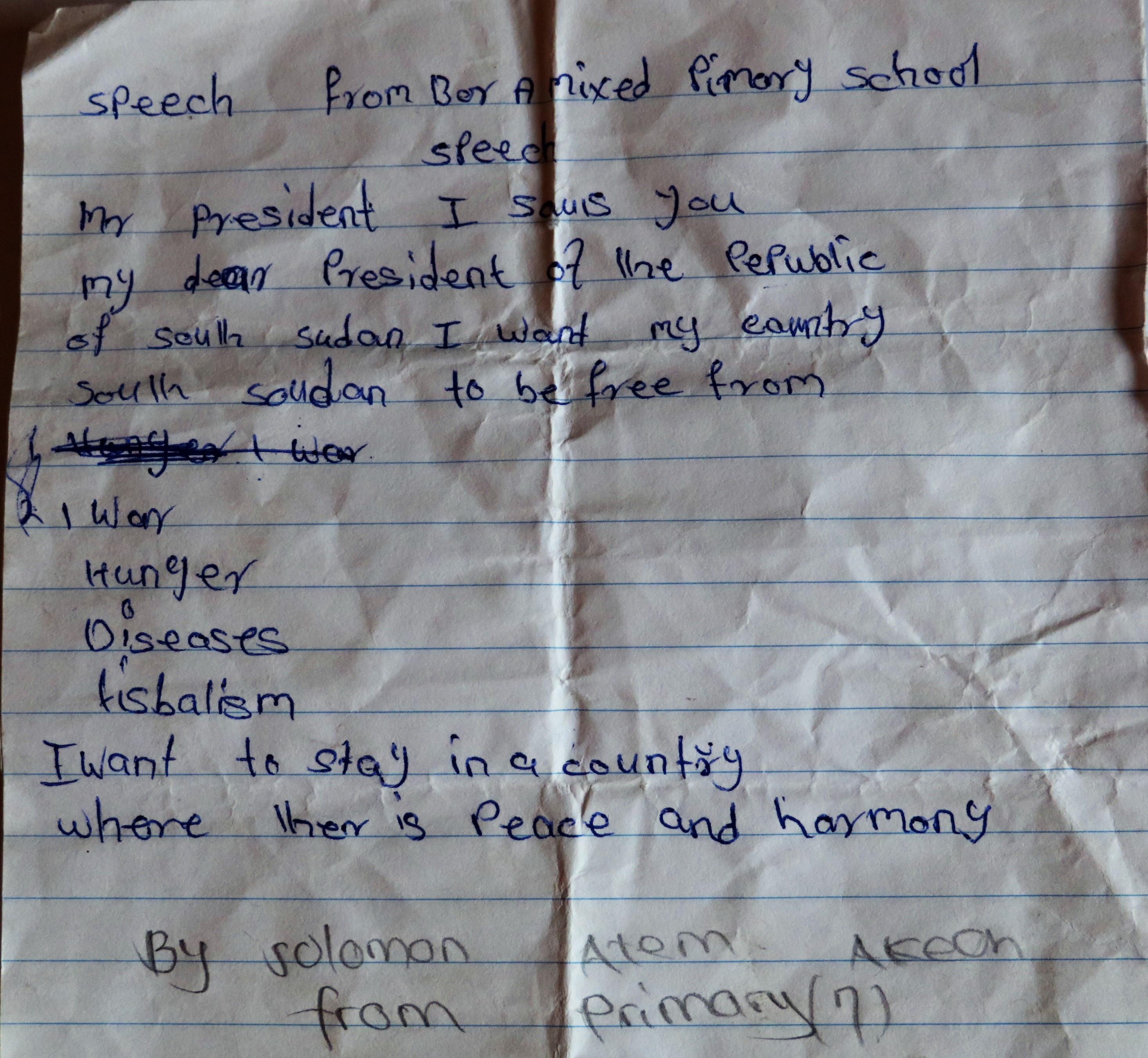 The little boy read the peace letter in a trembling voice, as he pulled out the letter to the President Salva Kiir Mayardit from his pocket. It was neatly folded.
People asked the little boy. Why did you write a peace letter?
He said "I don't want war or hunger or diseases. I want to go to School."
This was after a peace march, or peace walk, organized by UNMISS with the Jonglei Ministry of Education.
Reference:
bit.ly/2W9nKDW
More about Peace Letter:
www.peacestep.com/tag/peaceletter/
IMO, the paradigm of peace has already changed. Now the citizens are the mainstay, changing everything. This shift started from "Peace Letter Campaign" from IPYG and HWPL, which became associated with the UN Department of Global Communications (DGC) and ECOSOC in 2016.
Last year, the youth of IPYG sent around 200,000 letters to the heads of state from 193 UN member states. The great wind of peace is blowing. If you only make an emotional appeal to the president, can peace be achieved? It's absolutely not so.
Reference:
bit.ly/2V70fKX
Without the answer to peace, peace cannot be achieved. The Answer is the Declaration of Peace and Cessation of War (DPCW), drafted by the 21 prominent international law experts. What is the current problem of international law? It is not "legally binding." So, there are IPYG, representing 1.8 billion young people , and IWPG, representing 3.7 billion women, for HWPL. Emil Constantinescu, former president of Romania, said "Youth and women can become the most persuasive emissaries of peace in the present and in the future."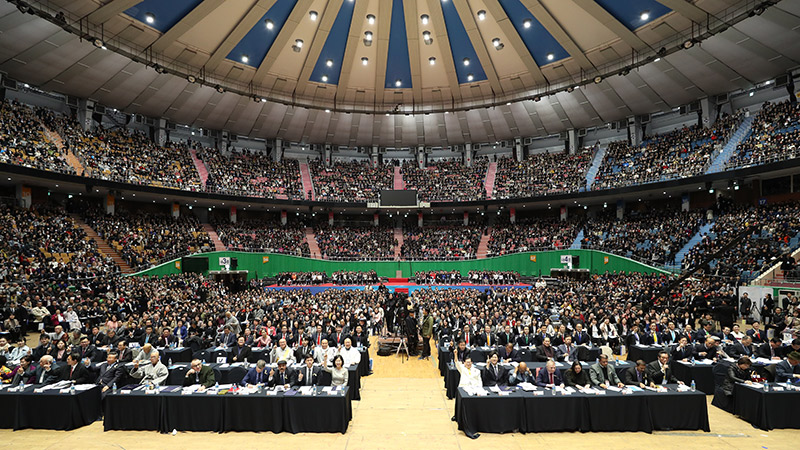 There are already a huge number of people supporting it. As a result of passionate efforts for the adoption of the DPCW by the UN General Assembly, the DPCW has been endorsed by prestigious international organizations including PARLACEN (Central American Parliament), the parliamentary body of six Central American countries; the Pan-African Parliament (PAP), the legislative body of the African Union consisting of 55 African countries; and the International Centre for Black Sea-Baltic Studies and Consensus Practices, whose members consist of former heads of state who led Eastern Europe's peaceful transition to democracy.
More info:
www.peacestep.com/tag/dpcw/
Now, there are a few things left for us. The Presidents began to move, and the turn went over. If we shout in one voice, no one can stop it. Voice of one is not enough to achieve peace, but voice as one is enough to do so. Which is your choice? Endless war or Peaceful future?
HWPL Official site:
www.hwpl.kr/en/
Articles:
bit.ly/2JxGkDS
,
bit.ly/2IDNvJ5
For joining the "Peace Letter Campaign",
please visit
peaceinitiative.net/peace-letter/
.